About your visit
Dr Zachary provides best in class services for cosmetic and laser surgery, for dermatologic and skin cancer surgery, and for medical aesthetics. Dr Zachary's mission is to deliver personalized service along with ethical, skilled, and comprehensive care. The commitment to excellence, along with the credentials of our skilled staff, are what make Dr Zachary's practice the most unique and progressive facility of its kind in Southern California.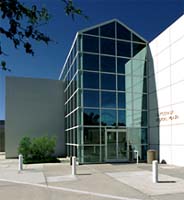 Upon entering our facility, you'll be checked in by one of our courteous staff. Our modern reception area is a warm and friendly environment with comfortable chairs. There is free wireless internet access if you prefer to bring your own wireless enabled computer, so please just ask for the access code. Parking is free.
Dr Zachary is a leader in clinical research in many aspects of dermatology, including general dermatology, laser treatments, cosmetic surgery and hair removal. At our UC Irvine state-of-the-art research facility, many new techniques and products are developed and enhanced. The research program at UC Irvine is translational in nature and has benefitted patients with early access to treatments and devices for many decades.
Dr Zachary is Chairman of the Department of Dermatology at UC Irvine, and as such, teaching is critically important to him. He feels that his patients benefit from the experience of being seen in an environment of learning, where complex cases can be discussed with colleagues, and where residents and fellows are encouraged to challange the status quo.  These are the best and the brightest of future generations of physicians.